Christmas Story is a spiritual dream that takes place at a normally vacant, outdoor Christmas tree lot. The Bible teaches God is spirit. We all have spirit that can link with emotions. Autumn leads to a holiday time of year that celebrates the birth of our risen Savior. It is a time for giving and refreshment through abiding faith in a living God.


Christmas Story is a spiritual dream that takes place at a vacant outdoor Christmas tree lot. This time of year celebrates the birth of our risen

Savior

. It is a time for giving and refreshment through abiding faith in a living

God

. The

Bible

teaches

God

is spirit. Other kinds of spirits exist too. Sprits can range from angelic and benevolent to demonic in nature. Spirits can roam freely in dreams without any physical barriers. We all have spirit that often links with emotions. Our spirit includes things we know on conscious level. The night of November 23, 2006 communicates via dream the synthesis of two separate spirits, each with private agendas.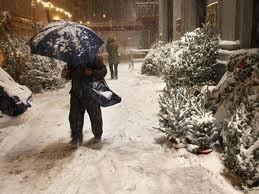 Trees are bundled with cords and lean against adjacent building walls. More trees lean together in clusters. Customers mill about, looking for that special tree to adorn their home. A middle-aged woman approaches the large spruce tree. She thinks, "I can't afford to buy a whole tree." She plans to take two, perhaps three, lower branches home. "They won't notice at night," she thought. She had purposely chosen the beautiful blue spruce tree near the back of the lot. She looked around to make sure nobody was watching and began twisting the branch with increasing vigor. Her frail hands finally broke the branch near the tree trunk. She struggled to loosen the bough completely. "This is taking too long." She scolded herself.





The second branch proved more formidable. With all her might, she broke the inch diameter branch near the base. She swung the branch back and forth in her attempt to remove it. She was nearly done when the lot attendant saw her. "What the heck is going on?" he thought. He quickly crossed the yard, arms outstretched and waving frantically. All the while saying aloud, "Hey lady, you can't do that...Why are you?" He caught her red-handed. "I only wanted a couple of branches," she replied sheepishly. "This isn't worth calling the cops," he thought. He proceeded to chastise her with an ugly tone and send her away. He became more disgusted than angry. A bit of compassion surfaced. "Take them and go!" I experience their moods. I hear their thoughts.






Her living spirit interacted with his. Hers includes plans to take the branches, visualizing them in her house and involve emotions. His spirit in contrast, exhibits surprise followed by disgust. A third presence mediates between the two. Three minds converge in the absence of hard lines or mysterious clouds. Mutual accord dissolved the man's anger and permitted my awareness of the entire incident. His thoughts and feelings arose from his lot attendant obligations.

The one takeaway gift you have is recognize your ability to discern spirits (

1 Corinthians 2:14

). Conflicts suggest a vacuum, where the

Lord

enters with you (or me in this case). Intercessory prayer requests the

Lord's

presence to mediate resolution according His will.

God

exists between two distinct things, whether a customer and salesperson, men and women or heavenly bodies that involve lunar/solar calendars. Use what you know about

God

to measure where a spirit sits in relation to yourself and others. Certainly, dreams consist of fragments about our individual life. However, our dreams may encounter spirits belonging to others.




Christmas Story is a spiritual dream that takes place at a normally vacant, outdoor Christmas tree lot. The Bible teaches God is spirit. We all have spirit that can link with emotions. Autumn leads to a holiday time of year that celebrates the birth of our risen Savior. It is a time for giving and refreshment through abiding faith in a living God. Cart Item CS



Celebrate Seasons Greetings with a PDF Download for less than $ 1








124 kb 0.99


Are you a pastor, educator or a student of the

Holy Bible

? Timeemits.com seeks anointed people to review and contribute to the

Ages_of_Adam

ministry. Ancient lunar/solar calendars like the Jewish and Mayan calendars provide the background to understanding early time. Ancient calendars of the

Holy Bible

use differences between the moon and sun, numerical matching and a 364-day calendar year to describe X-number of days that match with X-number of years.

Ages_of_Adam

is a free read at timeemits.

tags Christmas, story, God spirit, emotion, tree, physical, mediate, dream, holidays, xmas, decorate

Clark Nelson is webmaster for http://timeemits.com/Get_More_Time.htm, author of

Ages_of_Adam

and sequel,

Holy_of_Holies

. Revised Copyright 2013 Clark Nelson and timeemits.com All Rights Reserved. URL http://timeemits.com/tat/Christmas_Story.htm